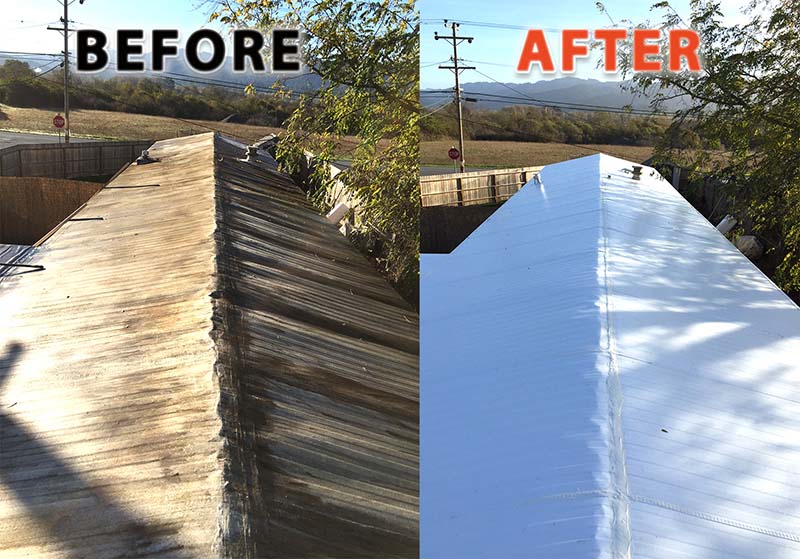 Aluma-Foam ® Roofing System
The best roof in the industry just got better!
Save $$ – Your heating and cooling could be reduced 30% to 70%.
Stops Roof rumble, yearly maintenance, and leaking roofs.
Approved by California Energy Commission, Department of Housing, and over 3,000 customers
Get peace of mind with the "High R" Insulated Aluma-Foam Roofing System.
Our trained professionals can install the system on your Manufactured Home, Add-on Rooms, Patio Covers, or any low pitched roof.
We can repair broken rafters, dry rot and any other damage caused by water leaks.
We are the undisputed leaders in Mobile Home Roofing Industry.·
Superior over all, higher thermal qualities
Higher long term R-Value
UL listed one pound density foam insulation used
Insulation available- 2" or 3" or tapered to add pitch
All new vents/we do not reuse old vents
Strongest edge rails with 2 ½ inch overhang
Meets HUD requirements
Can be walked on/durable/low maintenance
Fire resistant/sound resistant
Saves you money winter & summer
Watertight which eliminates leaks
Eliminates roof rumble
Designed for manufactured housing
We provide a full time service department
20 year warranty/Transferable twice
Highly skilled professional crews
Higher Resale Value
Already have an Aluma-Foan Roofing System that has come up on the end of its 20 year Warranty, Ask us about our Warranty Extension Program.