Our Residential Awnings are designed to meet your specific needs. They are custom made to fit any space, with a wide array of fabrics and colors to choose from to fit your needs. Awnings are manufactured to extremely durable and withstand harsh winters, rain and strong winds, depending on application.
– Protect doors and windows from those harsh winter storms
– Create a more welcoming and comfortable home environment
– Enhance the architecture of any home
– Help shade your windows, and protect interior furnishings
Our warranty policy includes:
– Five-year ltd. warranty on all fabrics for mildew, rot or fabric failure due to dimensional stability or color loss
– One-year warranty on all workmanship for manufacturing and installation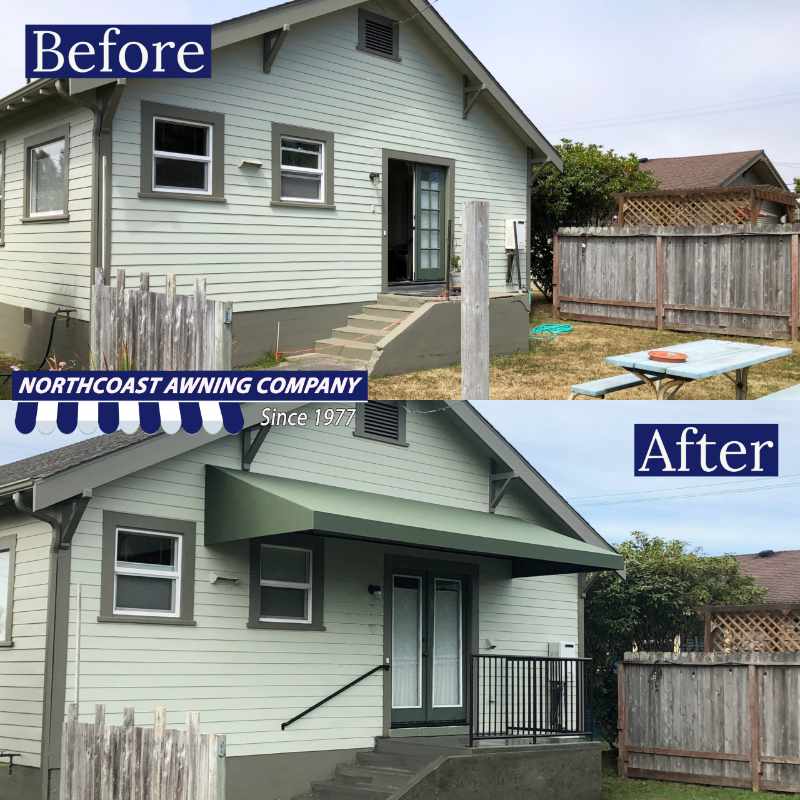 We make it easy for you to see what your custom Awning will look like when completed.  We have the capability to enhance the visual perspective of the style of Awning, providing a digital image of a mock visual representation with different designs and fabrics, of a recommended solution, based on your specific situation, to see the project before it starts.